Vintage Kamaka Tiki Concert 1969 (Refurbished by Kamaka in 2021)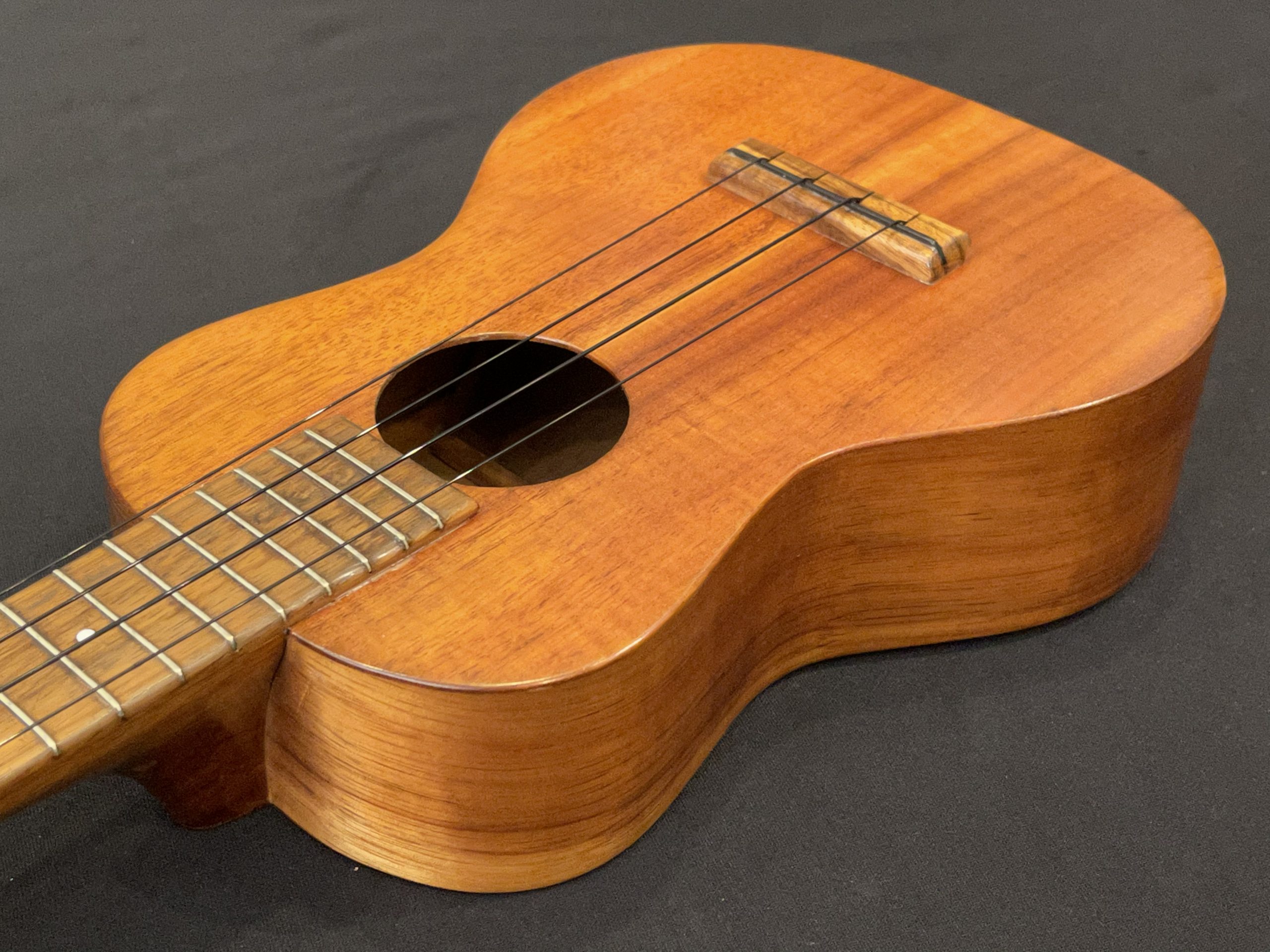 $3,500.00
Top: Hawaiian Koa
Back/ Sides: Hawaiian Koa. Single Panel Back
Neck: Hawaiian Koa: Two Piece
Fingerboard: Hawaiian Koa
Bridge: Hawaiian Koa
Nut/ Saddle: Black
Number of Frets: 12 clear, 16 total
Finish: Satin Nitro
Tuners: Original Friction Tuners
Heelcap: Hawaiian Koa: Part of Back Plate
Faceplate: None: Neck is Hawaiian Koa
Rosette:
Bracing Material: Hawaiian Koa
Bracing System: Double Cross
Lining Material: Hawaiian Koa
Fret Marker Inlay: Micarta
Fret Markers: 5, 7, 10
Logo Inlay: Kamaka Decal
Special Features: Tiki headstock. Ukulele was issued with the Tiki Headstock from Kamaka Hawaii when it was produced. DOB 12/29/1969.  This ukulele was refurbished by Kamaka Hawaii, restoration was completed in 2021.  Other than the fingerboard, which was left slightly pitted from years of play, this instrument is as it would have been when it was first issued over 50 years ago. Incredible tone and resonance.  An excellent addition to any collection.
Total Length: 585 mm
Scale Length: 385 mm
Body Length: 275 mm
Fret Width at Nut: 35 mm
Fret Width at 12th Fret: 42 mm
Body Width
Low: 145 mm
Waist: 125 mm
High: 200 mm
Body Depth
1 in stock
Related products
Out of stock

Out of stock

Out of stock