Kamaka 2013 Mango HF-1D NOS
You cannot add "Kamaka HF-1L Standard Soprano Longneck #192599" to the cart because the product is out of stock.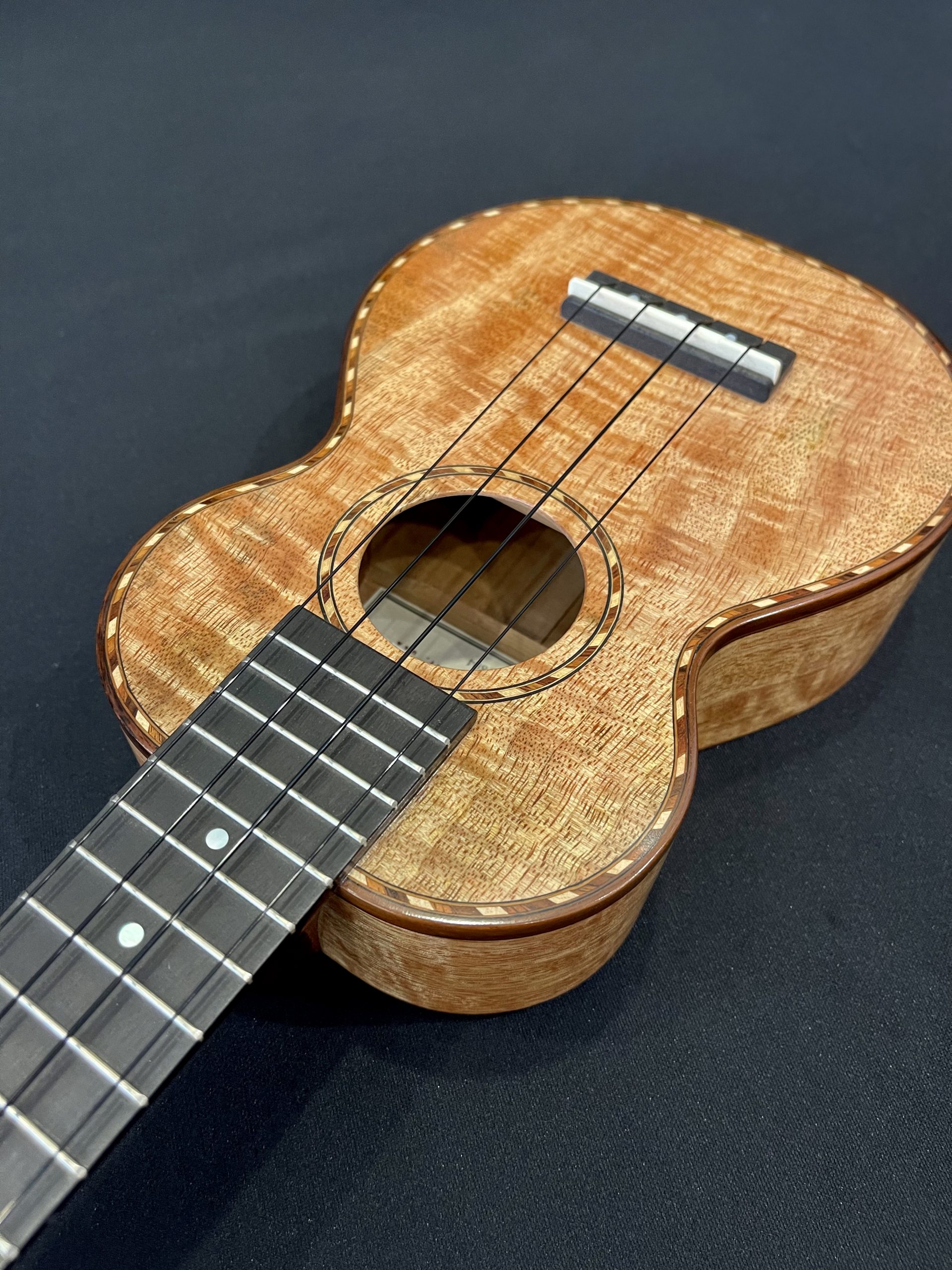 Call for Price
This ukulele was originally made in 2013 by Kamaka Hawaii, most likely for demonstration purposes at trade shows.  It was issued new from Kamaka Hawaii in 2021.  The ukulele is as it would have been when it was created. The neck feels different to me than standard production, even different from normal deluxe models. The ukulele is more resonant, with a lot of volume, especially for a soprano. Perhaps the fullest sounding Kamaka soprano that I have ever come across, this ukulele is intriguing. Quite rare and wonderful.
Top: Curly Mango
Back/ Sides: Curly Mango
Neck: Mahogany
Fingerboard: Ebony
Bridge: Ebony with Mother of Pearl Inlays
Nut/ Saddle: Synthetic Bone
Binding: Rosewood
Purfling: Black, Koa, Rope (Koa, Rosewood, Spruce), Koa, Black
Number of Frets: 12 clear, 16 total
Finish: Satin Nitrocellulose
Tuners: Gotoh UPT (Black)
Heelcap: Ebony
Faceplate: Rosewood
Rosettes: Black, Koa, Rope (Koa, Rosewood, Spruce), Koa, Black
Bracing Material: Cedar
Bracing System: Traditional Cross Bracing
Lining Material: Kerfed Mahogany
Fret Marker Inlay: Mother of Pearl
Fret Markers: 5, 7, 10, 12
Side Position Material: Mother of Pearl (7th Fret)
Logo Inlay: Mother of Pearl
Total Length: 540 mm
Scale Length: 350 mm
Body Length: 240 mm
Fret Width at Nut: 34 mm
Fret Width at 12th Fret: 43 mm
Body Width
Low: 135 mm
Waist: 110 mm
High: 172 mm
Body Depth
Related products
Out of stock

Out of stock

Out of stock